Posted on Sunday, June 30, 2013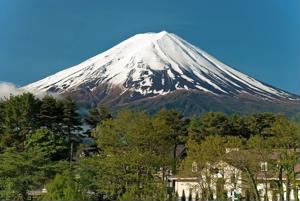 Two Japanese companies have created fascinatingly bizarre, toilet-themed objects. The first is The Heart Company's candy called "Moko Moko Mokolett" which features a candy liquid that can be sipped with a spoon from a plastic toilet. The second is a toilet-themed motorbike made with a porcelain seat that runs on bio-fuel.
Candy

The strange candy treat features plastic toilets available in four different colors. To enjoy the candy, the user first assembles the tiny plastic toilet. After that, simply add the package of candy powder into the miniature toilet tank, along with water. The powder reacts with the water and forms a bubbly mixture that then fizzes through the tank into the toilet bowl, and the user can enjoy this oddity with a provided plastic straw. To make the toilet candy even more enjoyable, the kit also comes with stickers that can give the device a smiling face, according to LaughingSquid.com.
Motorbike

While the bike is not available for purchase, the Neo bike is fully functional. The three-wheeled 250cc engine runs on a fuel made of animal waste, though the bike has yet to be produced for consumers.
The most eye-catching feature of the bike is its seat, which is a padded toilet. Though the toilet is not operational, it emphasizes the fact that it was designed and created by a toilet company. The machine was in development between 2009 and 2012, and was revealed at a showroom near Tokyo in the summer of 2012, according to Metro U.K. The manufacturer of the strange contraption released statements clarifying the use of the toilet seat.
Manufactured by Japanese toilet company TOTO, the bike was made to showcase the power of natural fuels and the company's commitment to the environment. It runs on a bio-fuel that is made from refined and fertilized animal waste created in Shika-oi Town in Hokkaido and Kobe city by another company.
According to a statement from the company, "the Neo rest seat does not function as a toilet, and has been created for promoting TOTO's environmental efforts. TOTO has set up the project to inform everyone about what we have done in the past, and what we will do in the future."
Labels: Bathroom Accessories