Posted on Thursday, March 8, 2012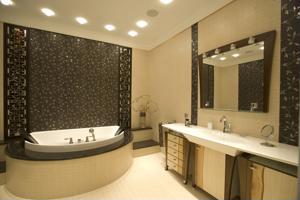 A bathroom vanity is one of the most important furnishings that you'll incorporate into your washroom, and the options available to you are greater than ever. According to Trendir.com, Italian bathroom furnishings manufacturer Componendo has released a new line of futuristic bathroom vanities that are constructed with stainless steel in a series of sleek shapes.
While there is no storage space to be found in these vanities, they are truly jaw-dropping pieces that can add style and sophistication to a space. One of the greatest examples of this is the Venti - it features an inverted L-shape that is topped with granite for an intriguing bit of contrast.
Additionally, the vanities are available in swooping shapes that can add a unique flair to the standard bathroom. When paired with an ultra-modern waterfall faucet or matching towel racks and soap dispensers, the Componendo vanities are another stylish option for bathroom remodelers to consider.
The Compenendo bathroom vanities are certainly eye-catching, but they offer nothing in the way of additional storage. Would you purchase a stylish furnishing at the expense of your space's utility?
Labels: Bathroom Vanities