Posted on Friday, February 17, 2012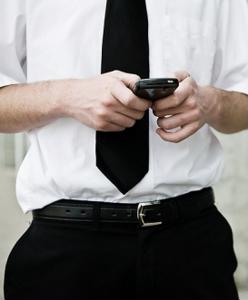 It seems that there are apps for everything these days, and they're not just limited to finding a nice restaurant or launching birds at green pigs. If you've ever been in the situation where you can't seem to find a toilet in a big city, there are a range of bathroom locator apps now available to help out when nature calls, according to ZDNet.com.
One of the most popular bathroom apps out there is Sit or Squat, a free application available for both iPhone and Android phones. This is a very intuitive app that allows you to locate a bathroom on the device's GPS. Additionally, if the washroom meets your standards, you can leave a review or photos.
Another option is the tried-and-true Toilet Finder. This works in the same way as the latter program but also offers distances to each location. This can certainly come in handy when you're trying to find the closest facility!
These apps are one of the most unique bathroom accessories out there that can help solve one of the oldest dilemmas of being in a new place. Have you used - or would you consider using - one of these apps?
Labels: Toilets and Bidets