Posted on Thursday, February 16, 2012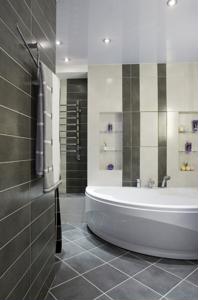 A bathroom remodeling project can be a tricky affair - when having to choose between countless bathroom vanities and other bathroom accessories, you may begin to lose sight of your environmental impact. Thankfully, when everything is installed, you can put a few finishing touches on your space to live a bit greener every day.
According to GreenBiz.com, a company called Cascades has released a brand of toilet paper dubbed Moka. It is made from 100 percent recycled paper, costs less to manufacture and uses less bleach. If there's one way to be a bit more sustainable, this is one of the cheapest ways to do so.
Another tip is to take a good hard look at your windows. Replacing them with energy-efficient designs can help to control air leakage and many are eligible for government rebates. Additionally, adding cellular shades to your windows can also help to maintain the desired temperature in your washroom and reduce your energy expenditure.
Sustainability is a huge concern for many homeowners, and luckily there are various ways to reduce your environmental impact in the bathroom. What green improvements do you suggest for bathroom remodelers?
Labels: Bathroom Accessories