Posted on Wednesday, December 7, 2011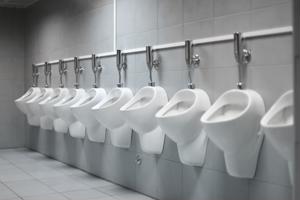 A British company called Captive Media has designed a urinal that will forever change a man's experience in the bathroom. According to The Guardian, the company has created an interactive video game that allows men to use their stream to hit a series of targets, go down a ski hill or complete a series of trivia questions.
Bars and restaurants will likely love to get their hands on these bathroom accessories as a means of making the everyday bathroom visit far more enjoyable. The video game system uses an infrared device to detect where a man's stream is hitting inside of the urinal, so it can perform actions on the video screen at eye level.
"It is allowing brands to engage in a fun and memorable way," co-developer Mark Melford told the news source.
It remains to be seen whether or not this system becomes a hit with consumers, but it has filled an advertising niche in the market. For advertisers, this is a new and untapped outlet that could be the ideal place to capture the user's attention. Would you be tempted to give this new urinal a whirl?
Labels: Toilets and Bidets