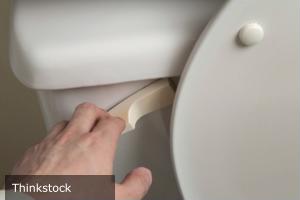 While many people remodel their bathrooms to improve the aesthetics of their space, others are embarking on renovation projects to make their rooms more water-efficient.
American Standard is debuting some of its most innovative new products at the 2011 Greenbuild Expo in Toronto.
"Water savings is just the beginning," said Jeremy Cressman, vice president of commercial products for American Standard Brands. "Our technology leadership delivers great value in everything that matters from improving room aesthetics to simplifying installation and maintenance."
Among the new products being introduced to the market are the Ciencia™ solid surface shower wall and base system, which can be installed over an existing shower, the Lucia™ wall-hung sink, which is compact for use in small bathrooms and the Studio® dual flush toilet, which offers users the choice between a standard 1.6 gallons per flush (gpf) for solids or a reduced 1.1 gpf for liquids. These toilets are also WaterSense-certified and use 20 percent less water while still providing superior performance.
The Greenbuild Expo, which runs through October 7th in Toronto, Canada, showcases the latest in innovative products and services for businesses and homes.