Posted on Friday, August 19, 2011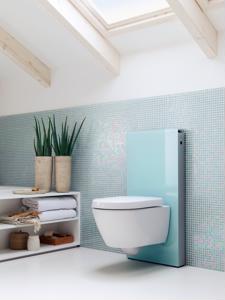 It's easy for the bathroom to look stark and bland. With neutral bathroom accessories, fixtures and walls, the whole space can seem monotonous and unappealing. However, adding the right organic elements in the room can easily transform the space from boring to inviting.



Additions like an indoor plant, for instance can instantly add a dose of life to the bathroom - literally! Opt for a shrub that can withstand the changing temperatures in the room like bamboo, evergreen and aloe vera.



At the same time, a bathroom vanity with wood detailing can add instant warmth and sophistication to the room. Wood cabinetry with a light stain can open up the space and give out a refreshing atmosphere, while a bathroom vanity with dark wood can add richness and depth to the bathroom.



For a Zen-like feel, another organic element that can be infused into the bathroom is a collection of smooth river rocks that can be arranged on the shower floor so you can feel like you're showering outdoors.