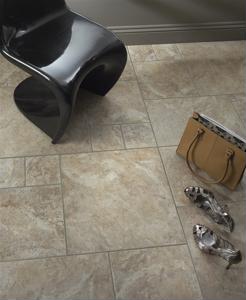 Folks from the South may not really have this problem, but for those up north, waking up to walk onto cold tiles in the bathroom during the winter can ruin an already gloomy winter morning. So why not have heating systems installed underneath your floors and start your day nice and warm?
According to the New York Times, heated floors was once a novelty that only the rich could afford. These days, however, the growing trend has allowed manufacturers to create less-expensive DIY kits that almost anyone can install themselves. Homeowners have a variety to choose from - mat-based heating systems can cost as little as $600 for small floors, while other systems offer spot-heating for that specific spot in front of your bathroom vanity or your toilet.
Of course, not everyone has the time or the know-how to install a heating system in their bathroom. As an alternative, you can always just use an electric heater on top of your bathroom vanity that can be programmed to turn on a few minutes before you enter the room.